brake pads melton, brake pads oakham, car spares melton, car spares oakham, tow bars melton, tow bars oakham, car accessories melton, car batteries
©Copyright Autostop Melton 2011
All Rights Reserved

Autostop Motor Parts & Accessories

The RSS-Video (Reversing Safety System) is a high performance, fully automatic, practical driver assistance device. The primary objective is very simple: to help a driver to understand if there are things behind the vehicle that they may not otherwise be aware of when reversing.

Almost all vehicles have a blind spot at the back, which can result in accidents involving common items such as concrete posts, shopping carts, other vehicles and perhaps most alarmingly, small children or their toys and bikes.
RSS-Video
Wide angle rear view camera

Instant image ON

Fully automatic

Day and night use

Easy to install

Automotive grade components

Simple and reliable
What's in the box?
LED screen Camera LCD control box
Hole saw Cable connectors Instruction manual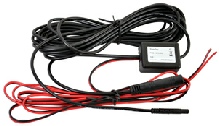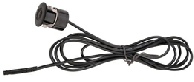 £149.00 inc Vat
Buy Online Ring 01664 481725 with card details
Car Reverse Parking Camera